I got some wonderful parcels this week!



First to arrive were these Mimi's Dreams liners, which I received in a trade with
skyladagaz. I really needed more liners (I never think to make any for myself, haha), and these will be perfect… plus, they have OWLS, and MOONS! I can't wait to try these out.




Next, I received this adorable pad from
dalyax: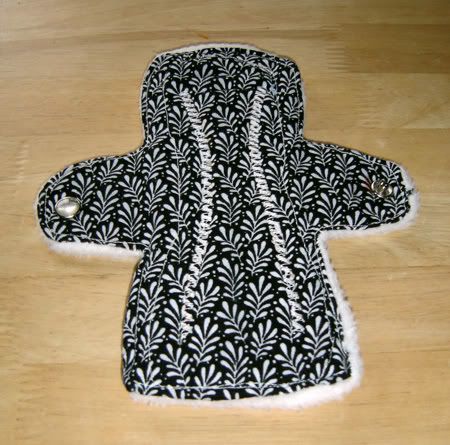 I love it, it's a great shape, and SO soft! She listed it as a second, but it looks top quality to me – very neat and sturdy with some cute decorative stitching. I'm really looking forward to when she starts selling these!

Last but most certainly not least, I received these lovelies from
modestmaiden_lj.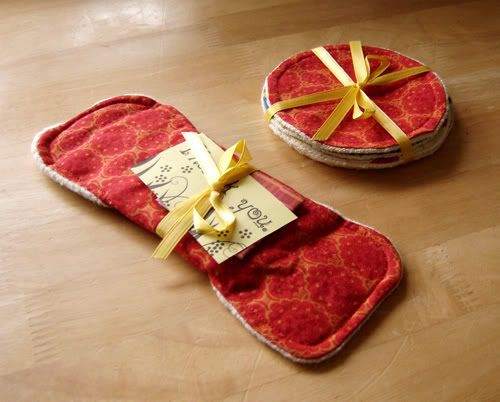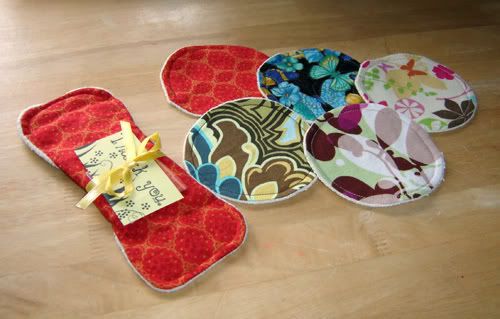 The package was so thoughtfully and beautifully put together, it was like receiving a birthday present! The round things were listed as make-up scrubbies, but I've been using them for face washing in place of washcloths – they are so much nicer to use, and dry really fast! I also couldn't resist a pad in the "saffron and curry" fabric, given my current obsession with red. Everything is so beautifully sewn; a lot of thought and care has obviously gone into it. Thank you Cate!

These parcels have literally been THE bright spot in my week. I had to have my beloved 15 year old dog put to sleep yesterday, and have been in pieces. Receiving these beautiful packages made me smile when I thought I'd forgotten how, so THANK YOU ladies!! ♥